Precision Chamfering for the
Front and Back of Through
Holes

• Chamfers front and back in a single pass
• Adjustable chamfer range to provide
precise chamfer size
• Solid carbide cutting blades with coatings
to provide long tool life
• Sliding surface in blade geometry prevents
damage to finished holes


The HEULE DEFA chamfering tool was designed to offer controlled chamfers over a range of adjustments. DEFA chamfers the front and back of through holes without reversing the spindle or indexing the work piece. It allow the user to set the blade force, which holds the blades to the desired size and allows the blades to cut consistent chamfers despite material or burr size. This provides precise front and back chamfers specific to the user's needs.

Tested and approved by the major jet engine and aircraft component suppliers, the DEFA tooling produces accurate front & back chamfer break edges in Titanium, Inconel and other Nickel alloys.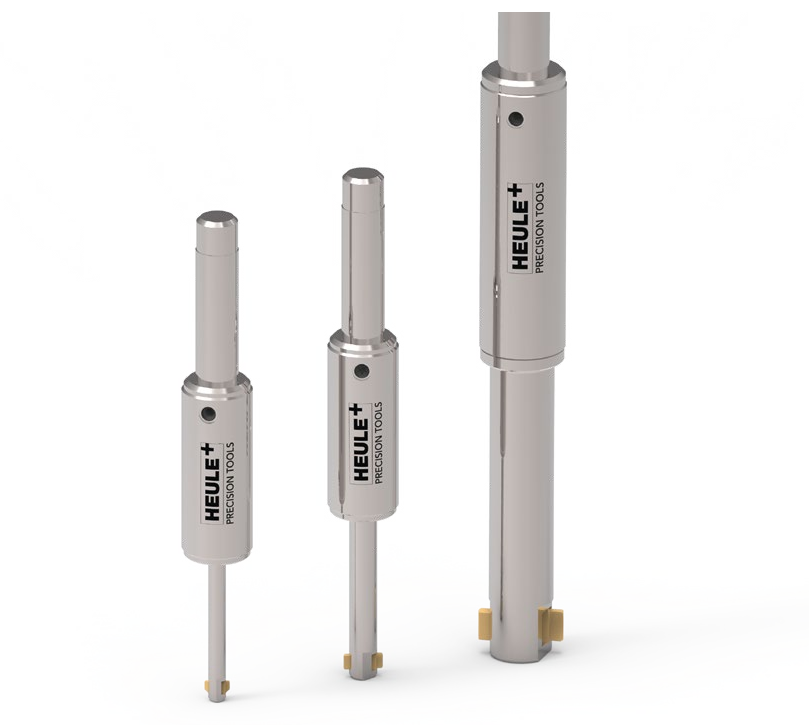 1

Control system


2

Shank

3

Blade housing


4

Blade control

5

Blade

| | | |
| --- | --- | --- |
| | We reserve the right to make technical changes. | |