New Generation Deburring
Tool for Elliptical or
Contoured Surfaces

• Designed for added durability
• Suitable for threaded bores and
larger edge breaks
• Shorter working length for a more
stable tool
• Newly-designed blade holder for better
guidance and longer spring life


C-Series tooling functions the same as our standard proven COFA products. The COFA-C allows larger break edge sizes, with different choices & sizes of carbide coated blades. The cutting blade is held in a separate steel blade holder shich allows less wear to the spring and quicker exchangeability of each insert. C-Series adds more capability by allowing pre-chamfering of threaded holes on uneven surfaces.

Available for hole sizes 6mm (.236") and up. The C-Series product also offers a complete range of cassettes for each series.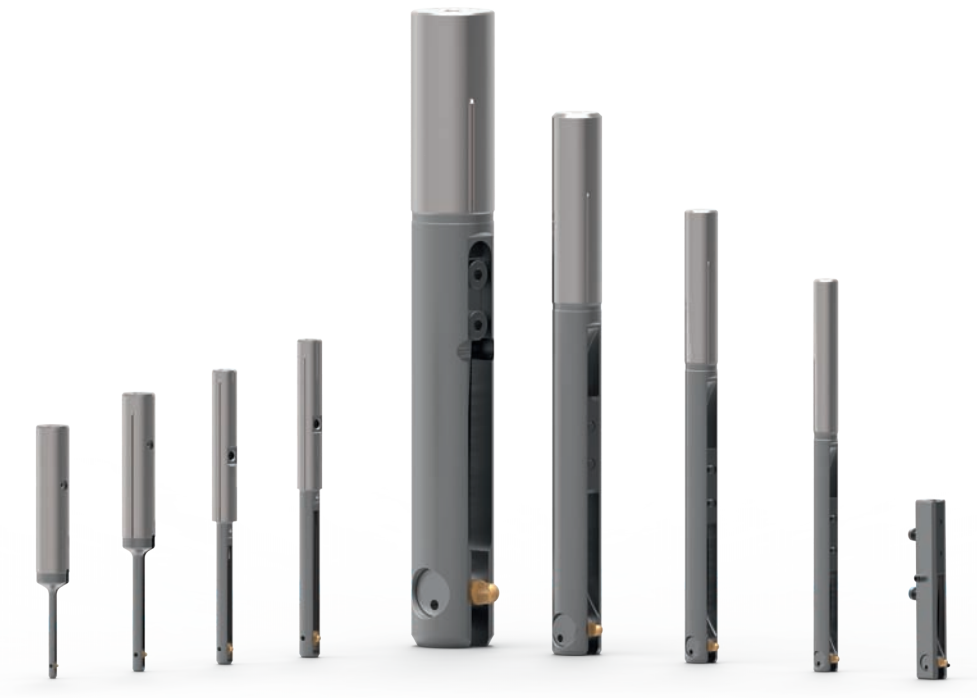 1

Split pin


2

Blade holder

3

Blade


4

Spring

5

Screw


6

Retainer block

7

Tool body


8

Assembly pin
| | | |
| --- | --- | --- |
| | We reserve the right to make technical changes. | |